Craft More Sun
Regular price
Sale price
€38,60 EUR
Unit price
per
Sale
Sold out
Share
This one is a head-turner and our bestseller!
The motive of Pag lace is etched into the metal surface using eco-friendly methods. We use salty water (sea) and electrical current to make this magic happen. This method results in a very organic-looking result, making every piece unique.
It is made from high-quality aluminum 99.5 - the pendant, and medical stainless steel 304 -the earing base. Both are hypoallergenic materials, very resilient, and safe to wear.
Even tho they are on the larger side they are super light on the ear cause of the aluminum.
Aluminum is beautiful and shiny in a cold silver tone. If it loses a little bit of shine use a jewelry cleaning cloth to polish it.
The process of etching needs a person to be a master of the technique and it needs undivided attention to be successful. Then all our jewelry is hand shaped and polished. 
Dimensions: roughly 4 cm
View full details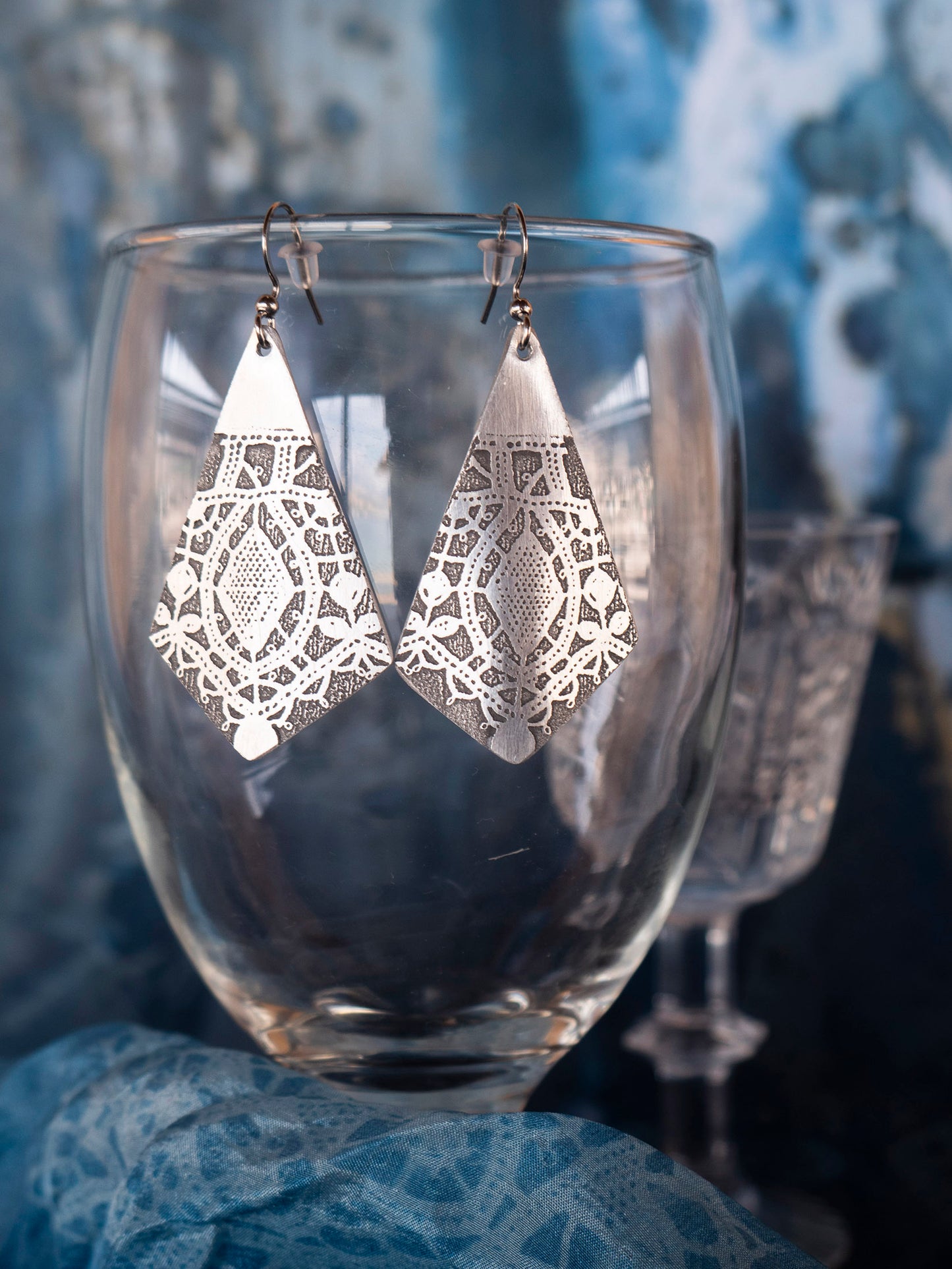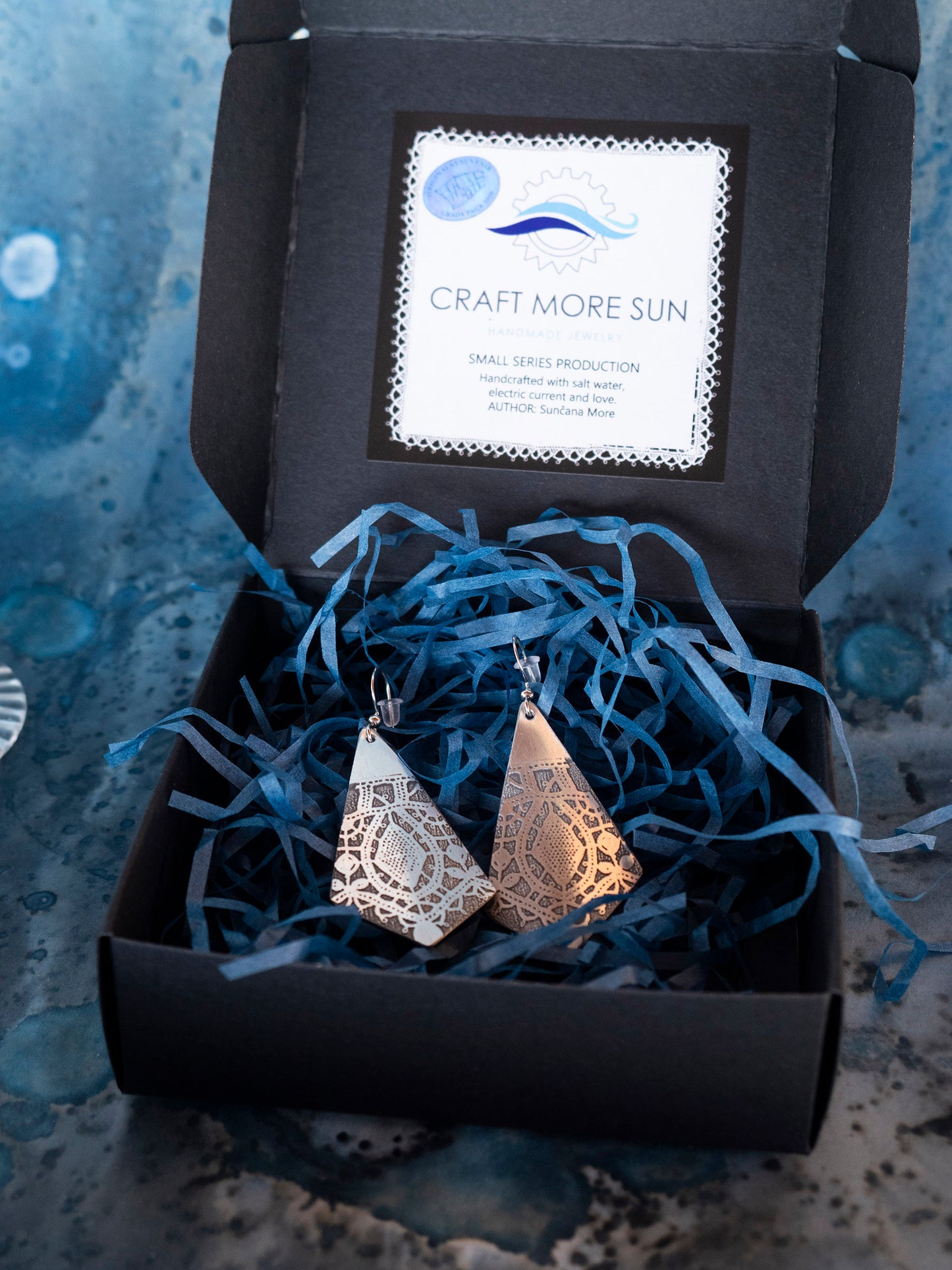 About the Author
Suncana More: "I care a lot for my ecological footprint so I make my business decisions in consideration of nature and sustainability. That is a big imperative for me and we should all be very aware that any "trash" we produce is not going to disappear..."
Read More